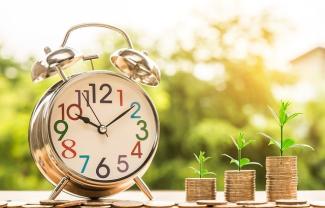 3 Important Questions to Ask Before Buying an Annuity
Annuities can be a very useful financial tool when preparing for retirement, but they are often misunderstood. Many people don't realize that most pensions are based on annuities, and they are one of the best options for providing a guaranteed source of income during retirement.
However, they can also be somewhat complicated to understand – especially since there are hundreds of different products out there to choose from, each one with different features, riders, and benefits. With all of the options available to you, deciding on an annuity can be very confusing. How do you determine which annuity is best for you – or even if annuities are right for you in the first place?
The best place to start is by considering the following 3 important questions:
1.) Do You Need Guaranteed Retirement Income?
For the vast majority of future retirees, supplementary income beyond just Social Security will be necessary – especially as most people no longer receive a pension from their employer. Most people today also have the majority of their retirement savings in vehicles such as market-based qualified plans or Roth IRAs. While these are the most common retirement options offered to employees, they certainly don't provide any guarantee of future growth – let alone future income.
For many people, the main function of an annuity is to provide a guaranteed source of retirement income that you will be able to count on in your later years. However, even if you aren't going to need supplemental income in retirement, annuities can still be a great way to shelter some of your assets from market risk.
2.) When Will You Need The Income?
Some annuities provide immediate payouts, while others may not start providing an income until sometime in the future. Before buying an annuity, you will need to think about your long-term retirement plans and what you would like the annuity to do for you, so that you can choose the type that will best meet your goals. Remember that once you buy an annuity, you may not be able to access the cash value before annuitization without penalties and charges, so you will be giving up liquidity and flexibility during this time period. (Some annuities do allow you to withdraw a certain amount of your value - such as 10% per year - even before the annuity period begins, so be sure to consult with a qualified financial professional to fully understand the restrictions and rules of the particular annuity you are considering.) Also keep in mind that when interest rates are low, annuity payouts are usually lower as well, so if you're planning on buying an immediate annuity, you may want to buy several over the course of a few years to compensate for possible fluctuations in interest rates. (To calculate how much income you may be able to receive from an immediate annuity, you can use an annuity calculator.)
3. What Type of Annuity Makes Sense For You?
As we mentioned before, there are a number of different kinds of annuities. One important distinction to be aware of is variable annuities versus fixed annuities. While variable annuities tend to be popular and certainly have their benefits, we typically prefer to work with fixed annuities, which can often offer upside potential without risking the loss of your asset during market downturns. After all, if your goal is guaranteed income, why would you want to purchase one that isn't guaranteed? Many variable annuities are also very complex, difficult to understand, and may have high associated costs.
Annuities may be a very valuable piece of your retirement income puzzle, but you will most likely require expert guidance to understand which one is the right fit for you, and make sure you are not purchasing something that does not fit your needs.
If you have questions about annuities and whether they are right for you, one of our retirement income specialists would be happy to provide some guidance. Just call 614-300-9501, or request contact via our website.
Disclaimer: The opinions voiced in this material are for general information only and are not intended to provide specific advice or recommendations for any individual. All financial products, including annuities, have both potential risks and potential benefits. Before purchasing an annuity or other financial product, you should consult with a qualified financial professional who has in-depth knowledge of the product(s) in question, as well as your financial situation and goals, and can provide detailed guidance to help you understand the financial product in question.
This content is developed from sources believed to be providing accurate information. The information provided is not written or intended as tax or legal advice and may not be relied on for purposes of avoiding any Federal tax penalties. Individuals are encouraged to seek advice from their own tax or legal counsel. Neither the information presented nor any opinion expressed constitutes a representation by us of a specific investment or the purchase or sale of any securities.