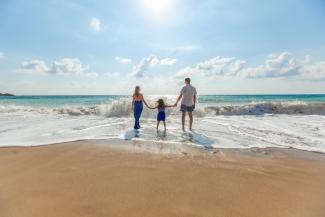 7 Living Benefits of Life Insurance
While life insurance is ultimately designed to benefit your loved ones after you pass away, it also can help both them and you before that time comes by way of something known as living benefits.
Different types of life insurance may offer different living benefits. Some policies may offer these benefits as an included feature of the policy, while others may be available as riders which can be added to the policy at an additional cost.
Below are a few examples of living benefits which may be provided by different types of life insurance.
Living Benefit Options for Term Life or Universal Life Policies
1.) Accelerated Death Benefit: This benefit pays out a portion of your term life policy if you ever face a terminal illness and gives you needed cash to cover any medical, debt, or other expenses. A variation on this option is called a critical illness rider that lets you access your death benefit if a specific ailment or disease afflicts you.
2.) Return of Premium: This benefit provides for all the premiums you paid during the term to be returned to you so long as you don't pass away during the term.
3.) Disability Waiver of Premium: This benefit lets you skip your premium payments in the event you suffer from a long-term disability lasting six months or more. While not a true cash benefit, it's still a valuable option as it can help keep your life insurance in place if you are not able to pay the premiums for a while.
Living Benefit Options for Permanent Life Insurance Policies
4.) Cash Value Accumulation: Permanent life insurance not only offers similar living benefits as those listed above, but also includes an additional ability to accumulate cash value on a tax-deferred basis.
5.) Cash Value Withdrawals: This benefit provides you access to a portion of the cash value of your permanent life policy. Note that there are tax implications to be aware of depending on the amount withdrawn, and the amount withdrawn will be subtracted from the policy's death benefit if not repaid.
6.) Policy Loans: By accessing your cash value through a policy loan, you have the opportunity to replenish your cash value as you are able, thereby rebuilding your cash reserves again for later use, or as a retirement savings vehicle. Keep in mind that you will be charged interest if you take out a loan against your permanent life policy, but it's usually lower than the interest charged by more traditional lenders, so this can sometimes be an efficient way to finance large purchases or unexpected expenses - especially if you are still working and will have time to repay your policy loans before you retire.
7.) Long-Term Care Benefits: Some policies may offer the option to add a long-term care benefit to your permanent life policy. This allows you to tap into the death benefit of your policy to cover long-term care expenses that your health insurance doesn't cover. This can be a very valuable living benefit to have when you consider that 70% of people turning 65 today will need some form of long-term care at some point.
Other riders may also be available to provide various other living benefits on policies from certain insurance carriers.
If you would like to learn more about how to use your life insurance policy while you're still living, contact our office at 614-300-9501, or reach out to us via our contact form and we will be happy to help you understand your options.
Disclaimer:
This document is for educational purposes only and should not be construed as legal or tax advice. One should consult a legal or tax professional regarding their own personal situation. Any comments regarding safe and secure investments and guaranteed income streams refer only to fixed insurance products offered by an insurance company. They do not refer in any way to securities or investment advisory products. Insurance policy applications are vetted through an underwriting process set forth by the issuing insurance company. Some applications may not be accepted based upon adverse underwriting results. Optional riders may have an additional cost. Life insurance policy loans will reduce the cash value of the policy and the death benefit. Unpaid policy loans may accrue interest that could lead to policy lapse, loss of tax benefits, or both. Death benefit payouts are based upon the claims paying ability of the issuing insurance company.