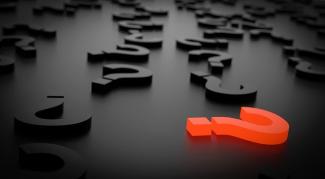 Is A Fixed Indexed Annuity Right for You?
Annuities are an often-misunderstood financial tool, but when used properly, they can be a very valuable asset for retirement planning. There are many different types of annuities, and it is important to understand the differences between them in order to determine whether an annuity would be a good fit for your individual financial situation.
One type of annuity which we often find is particularly useful for many clients is a Fixed Indexed Annuity (FIA). These annuities have some unique features and benefits that other types of annuities may lack.
Here are a few instances when you may want to consider a Fixed Indexed Annuity(1):
If You…
Already have a retirement plan in place but want to add balance to the mix with some fixed assets
Need your retirement savings to grow on a consistent basis
Want growth potential, coupled with principal protection from market loss
Are looking for a guaranteed minimum rate of return that never varies, regardless of market swings
Are interested in an annuity where the insurance company assumes the risk
If one or more of the points above apply to you, then a Fixed Index Annuity may be a good fit for you.
However, before purchasing a Fixed Indexed Annuity, you will want to understand how they compare to other annuities, and compare the features and benefits between various annuity carriers. Below are a few questions you will want to ask when doing your research:
Questions to Ask Your Financial Professional About Fixed Indexed Annuities
How can an FIA help me diversify my portfolio? 
What are the pros and cons of an FIA?
What are the key features I should know about FIAs?
How can FIAs be used in a Qualified Plan?
How and when could I access the money in my annuity?
How is the interest of an FIA calculated and applied?
Which indexing method is used?
What are the terms and conditions for receiving payments from an FIA?
How could an FIA help me meet my overall financial objectives and time horizon?
Would I lose the balance if I pass away before I've received all my payments?
How can I safely earn a higher yield?
Will my retirement income last as long as I do?
How will taxes impact my retirement income?
What type of annuity is right for me based on key differences (i.e., FIAs vs. variable annuities)?
Selecting the right type of annuity is important when choosing which annuity makes the most sense for you, and we firmly believe in an educated client!
If you would like to learn more about whether a Fixed Indexed Annuity could help you achieve a more secure retirement, please contact our office for a free initial strategy session. We will be happy to consult with you and help you understand the different options that are available to you in the world of annuities.
Sources: 1) Adapted from Indexed Annuity Leadership Council: https://fiainsights.org/is-a-fia-right-for-me/
Disclaimer: This document is for educational purposes only and should not be construed as legal or tax advice. One should consult a legal or tax professional regarding their own personal situation. Any comments regarding safe and secure investments and guaranteed income streams refer only to fixed insurance products offered by an insurance company. They do not refer in any way to securities or investment advisory products. Insurance policy applications are vetted through an underwriting process set forth by the issuing insurance company. Some applications may not be accepted based upon adverse underwriting results.  Death benefit payouts are based upon the claims paying ability of the issuing insurance company.