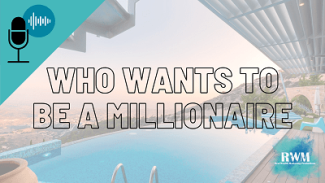 [Podcast] Do You Want to Be a Millionaire?
Most people, when asked if they would like to be millionaires, would naturally say yes. However, the reality is that most people don't take the necessary steps for this to happen. In fact, statistics show that most Americans within 10 years of retirement have less than $400,000 in retirement savings.1 
But this doesn't mean that becoming a millionaire is impossible; on the contrary, the habits and behaviors that create long-term wealth are actually quite simple.
In this podcast episode, best-selling author and retirement specialist Tom Hegna discusses just how simple it is to accumulate a million dollars, as well as some steps you can take right now to get you on your way. Remember that time is your friend when it comes to growing your money, so the earlier you start, the better! 
Listen now to learn:
What standing out in the workplace can do to advance your career and financial goals - and how to position yourself for success
 
Why the way that you finance things matters - and which purchases are the most costly for most Americans in terms of interrupting your money's long-term growth
 
What you can do to protect your wealth once you acquire it, so that it will be there for you when it comes time to retire
 
And more!
Sources:
1.) https://www.msn.com/en-us/money/retirement/the-average-retirement-savings-by-age-group/ar-BB1dqt0k