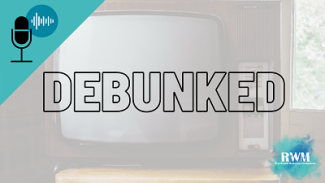 [Podcast] Life Insurance Myths - Debunked
Many people have been conditioned to believe that they don't need life insurance if they are young, single, or have no dependents. However, you may have heard something different from your financial professional...so who's right?
The truth is that even as a young adult, life insurance can be a very useful tool - especially when it comes to long-term financial planning. However, it's difficult to use a tool if you aren't familiar with it. Read more about the 3 main types of life insurance here, and some important pros and cons here.
This short podcast debunks several common myths about life insurance that you've probably heard before.
Listen now to learn:
What are the common misconceptions about life insurance?

Why life insurance may have benefits you have never considered before.

Why you should plan ahead with your financial professional to make sure that your life insurance policy is the best fit for you.

And more!
Like what you heard? Want to learn more? Contact our office for a FREE initial strategy session to discuss how how you may be able to use life insurance to achieve your own personal goals and objectives.