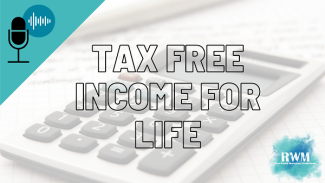 [Podcast] Tax-Free Income for Life
Do you know how long you'll live? Obviously, most of us have no idea, but we often "plan" for retirement as if we won't live much past retirement age. In fact, average life expectancy has increased dramatically in the past century, and most Americans live well past 65. Unfortunately, a large percentage of us still save for retirement as if we'll die at 70.
If you aren't sure your retirement plan will last as long as you do, you'll definitely want to make sure you check out this month's podcast! This episode explores two looming threats to your retirement plan: how long you're going to live and what the tax rates will be during your retirement years. So how do you know how to plan accordingly?
David McKnight is the author of the best-selling book Power of Zero, and the new book Tax-Free Income for Life. In this eye-opening podcast, he discusses some of the principles from his new book, and shares some insight on how to handle these risks when planning for retirement.
Listen now to learn:
What opportunities we have now that we didn't always have when planning for retirement
 
The two greatest threats to your retirement planning
 
How we can help you mitigate these risks
 
And more!
Like what you heard? Contact our office for a FREE initial strategy session to discuss how to plan properly for retirement and mitigate these two important risks.