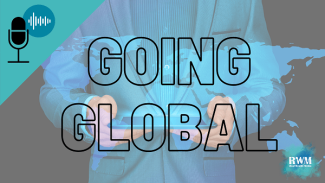 [Podcast] Thinking of Retiring Overseas?
Many people plan to move abroad during retirement, but you should be aware that financial rules may vary from one country to another. Before making the move - or even traveling - overseas, be sure to study up on how this may impact your financial plan.
For example, insurance policies or long-term care policies purchased in the U.S. might still protect you after your move - but your options for using them may be different from what you had expected.
In this podcast episode, Stephen Kagawa discusses what you should know before moving or living overseas in order to make sure your financial goals aren't compromised by a move.
Listen now to learn:
What are some of the biggest issues with working or living internationally
 
Things you should consider before making an international move
 
How to navigate international financial waters safely
 
And more!