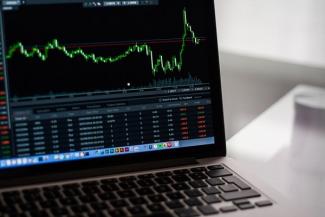 [Video] 2023 Market Update - Recession Ahead?
A lot has gone on in the global economy and the stock market over the past year. So, we wanted to do a quick look-back on 2022, but more importantly, talk about what's going on in investors' minds as we look at what 2023 can bring.
Any way you slice it, 2022 was a challenging year for the market and for investors. The S&P 500 index saw its largest decline since 2008/2009, the technology heavy NASDAQ index fell by over 33%, and the bond market experienced its worst year in history, making it a very challenging year even for a diversified portfolio.
In addition to lingering impacts from Covid-19, we've also seen geopolitical events, record surging 40-year high inflation, and an unprecedented series of interest rate hikes by the Fed.
Now that inflation is starting to come down in 2023, will we see a recession or changes to interest rates?
In this market intel video, we're joined by Prosperity Capital Advisors President & Founding Partner Dave Alison, who shares some perspectives on 2022 as well as the three biggest themes on the minds of investors today.
Check it out now to learn what falling inflation means for the Fed and interest rates, whether it's likely that the U.S. economy will fall into a recession, and how a Fed pause in their interest rate hike cycle could bring some relief for stocks in 2023:
Have questions? Want to discuss your financial strategy and make sure you are properly prepared for any market conditions? Reach out to our office today for a free initial strategy session!
Disclosure:
Investing involves risk including the potential loss of principal. No investment strategy can guarantee a profit or protect against loss in periods of declining values. Past performance does not guarantee future results.
This material is for information purposes only and is not intended as an offer or solicitation with respect to the purchase or sale of any security. The content is developed from sources believed to be providing accurate information; no warranty, expressed or implied, is made regarding accuracy, adequacy, completeness, legality, reliability, or usefulness of any information. Consult your financial professional before making any investment decision. For illustrative use only.
This information is not intended to be a substitute for specific individualized tax advice. We suggest that you discuss your specific situation with a qualified tax professional.