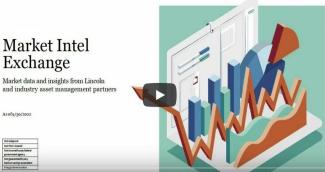 [Video] Year-End Market Update - Inflation, Midterms, & Market Volatility
2022 has been a rough ride for investors. What can we learn from this year, and what should we expect in 2023?
In this video, Brian Minier provides an update on the overall markets as we approach the end of the year. He discusses the three key themes that are on the minds of our clients and others we have been speaking with lately, which are inflation, what the FED is doing and what happened with the midterm elections. He also recaps the year with some things you can take away and apply to your planning for the year ahead.
Obviously, we're all aware that inflation has reached some pretty incredible highs in the past year. Although we're seeing a bit of moderation in gas prices, home prices, and supply chain-related issues, as we can see in the chart shown in the video, we're still very high in historical terms. The Fed has been taking steps to control this by raising interest rates, and in the video, you'll see some of the recent increases, as well as the additional rate increases we can expect over the next few months.
We'll be keeping an eye on this, but it's not the only thing that has impacted the markets this year. The midterm elections usually have an impact on the market, and from what we've seen so far this year, the historical trends discussed in the video below are holding true.
We also took a look at some survey data which takes into account both various indicators and the opinions of a number of asset managers with regards to the possibility of a recession, stagflation, and further potential market uncertainty in the next 12 months. Check it out here:
Of course, we will continue to monitor market performance and keep you updates as we move into 2023, but if you're feeling any worry, stress, or discomfort over your portfolio, please don't hesitate to reach out to us with your concerns! We'll be happy to discuss your present position and help you decide whether any sort of repositioning may be in order to help you feel more confident in your financial plan.
We wish you a Merry Christmas and a Happy New Year, with health and prosperity for the year ahead!
----------------------------------------------------------------------------------
Disclosure:
Investing involves risk including the potential loss of principal. No investment strategy can guarantee a profit or protect against loss in periods of declining values. Past performance does not guarantee future results. This material is for information purposes only and is not intended as an offer or solicitation with respect to the purchase or sale of any security.
The content is developed from sources believed to be providing accurate information; no warranty, expressed or implied, is made regarding accuracy, adequacy, completeness, legality, reliability or usefulness of any information. Consult your financial professional before making any investment decision. For illustrative use only.
Opinions expressed are subject to change without notice and are not intended as investment advice or to predict future performance.