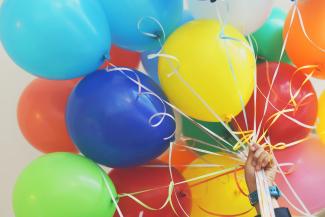 What to Do With a Sudden Windfall
While winning the lottery is not likely for most people, it's not uncommon to suddenly receive a large inheritance, a settlement, or perhaps simply a stroke of good luck. You've probably heard stories of people who've come into large amounts of money only to see it disappear. If you find yourself with a sudden windfall, here are some tips that may help you avoid following the same path:
Avoid Publicity
You may want to take some time and space to process your windfall and think through your next steps. While you may feel you're surrounded by well-intentioned people, there's a chance that not everyone has your best interests in mind.
In some cases, if you tell one person, you may as well publicly post on social media. This could be difficult if you come into an inheritance unless it was passed to you through a trust. In general, when assets pass by trust, they avoid probate proceedings which are a matter of public record.
Consider Professional Guidance
Instant wealth can make life much more complex. With the new opportunities it brings, some people quickly wipe out portions of their new-found wealth through ineffective tax planning, guilt-induced generosity, or poor cash flow management. Money decisions can be emotional, which is why some people work with a financial professional who can serve as an emotionally-neutral party and provide personalized guidance to help them stay on track.
Depending on your needs, you may also want to consider working with a tax professional, an attorney, and an insurance professional. If you aren't sure where to start, your financial professional may have a network of other specialists they can recommend.
Strive for Sufficiency
You may be faced with several decisions and opinions on how to allocate your money. Depending on the size of your windfall, you may have a broad range of options available. Many people feel that creating a guaranteed stream of income is a good starting point. Therefore, if anything were to happen to your assets, you're more prepared to sustain yourself for a period of time. There are a number of ways to create an income stream, and your financial professional can help you find a solution that works for your needs, risk tolerance, and goals.
Have a Plan for Friends and Family
This can be one of the touchiest parts of being a windfall recipient. Depending on the size of your windfall and the degree of investment in your financial future, you may have philanthropic desires, including giving back to friends and family. But it's not uncommon to feel overrun with requests from people you haven't spoken to in years. One way to reduce the awkwardness of dealing with requests is to share them with your financial professional, who can help you determine how best to respond. It's not uncommon for people with newfound wealth to work with a financial professional to help them organize their cash flow and manage bequests and overall financial outlay.
If you've recently received a large inheritance or another windfall, contact us and let's create a strategy that will help you pursue your goals and put the newfound money to work for you.
---
This content is developed from sources believed to be providing accurate information. The information provided is not written or intended as tax or legal advice and may not be relied on for purposes of avoiding any Federal tax penalties. Individuals are encouraged to seek advice from their own tax or legal counsel. Individuals involved in the estate planning process should work with an estate planning team, including their own personal legal or tax counsel. Neither the information presented nor any opinion expressed constitutes a representation by us of a specific investment or the purchase or sale of any securities. Asset allocation and diversification do not ensure a profit or protect against loss in declining markets. This material was developed and produced by Advisor Websites to provide information on a topic that may be of interest. Copyright 2023 Advisor Websites.