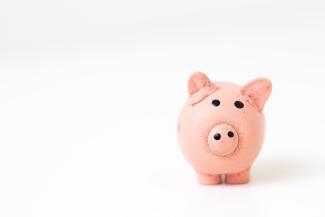 What is lazy money? It is money in your tanks that is not performing well for you or is being wasted through inefficient systems or structures, thereby creating unnecessary wealth transfers. Do you have money that could be working better for you?
Here are a few areas where you may have "lazy" money1 that could be better utilized to work more efficiently for you:
Do you have money sitting in bank accounts or a cash equivalent in a brokerage account earning you 0.5% or something close to that rate? Chances are you put up with low returns because you want to keep it protected from investment loss and have access to it. Have you asked your financial professional about other options that may give you the liquidity and access you need - plus a better rate of return?
When was the last time you reviewed your portfolio and the value of your assets - including your home? You might have some equity just sitting there which could be put to better use to achieve better growth. Reviewing this should be a standard practice every 6-12 months.
INEFFICIENT LOAN STRUCTURES
Do you know if you should pay principal and interest or interest only for your situation? Should you fix or keep your loan variable? Are you achieving the lowest interest rate possible while maintaining the flexibility you need? Review your loan structures and develop a strategy that keeps your money working for you rather than for someone else.
Many people look forward to receiving their yearly tax refund as a forced savings plan. Sounds good, doesn't it? But this is classic inefficient, lazy money! Ask yourself, while your money is sitting with the IRS waiting for you to claim it back once a year, how much interest could you be earning from it?
Are you getting the best rate for your home mortgage, your insurances, your health coverage, your home utilities, etc.? If you periodically look around your home and negotiate costs on your expenses that you assume are priced fairly, you just might find a pot of lazy money that you could put to better use.
Don't put up with lazy money in your life! Taking charge of your finances is the first step towards a brighter and more prosperous financial future. Make a commitment to regularly work on improving your financial literacy, and you may very well find yourself moving closer and closer to financial freedom.
Want help with your financial plan? Contact our office today to schedule a financial review with one of our Certified Financial Fiduciaries®. We can help you identify "lazy money" and put it to work for you!
1) Adapted from: https://www.toddpolke.com/lazy-money/
Disclaimer:
This content is developed from sources believed to be providing accurate information. This information provided is for educational purposes only and should not be construed as legal or tax advice. One should consult a legal or tax professional regarding their own personal situation. Neither the information presented nor any opinion expressed constitutes a representation by us of a specific investment or the purchase or sale of any securities.