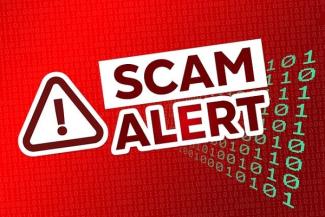 4 Tips to Avoid Falling for Digital Payment Scams
Note: This is a guest post. Opinions expressed may not reflect the opinions of Keystone Financial Group. Information provided is for educational purposes only, and should not be considered financial advice.
In today's digitally-centered lifestyle, online solutions are available for practically all services you could ever want. Many peer-to-peer transaction apps are accessible for easy payment processes. And many financial institutions have internalized digital payment gateways for direct transactions. 
However, while this has improved user experience and satisfaction for many users, it also means people have become more susceptible to digital payment scams. Scammers can send messages or corrupted tokens via digital payment apps, among other methods.
How can you avoid falling victim to such a situation? Read on for some tips.
How Do Digital Payment-Centric Scams Work?
Consumers want a seamless user experience for activities like online shopping. Many consumers use payment apps like Google Pay, PayPal, Apple Pay, etc., to make online transactions. In fact, you can connect your bank account with many digital wallets for direct and fast payments in many different situations. 
However, even with strong security measures, e.g., 2FA integration, scammers can find ways to exploit users. They may send messages with links to obscure verifications the average person would not know may be fraudulent. Or, some scammers dupe users by saying that a transaction did not complete and providing an alternate payment link. 
Since these messages seem relatively reasonable, some people are convinced to click on the link/provide the requested information. However, that gives access to scammers, who can complete transactions and withdraw money from the victim's account. 
Since most digital payment apps typically do not have stringent fraud protection protocols like credit/debit cards, they are tougher to block. Plus, these payments typically process instantaneously, which makes it harder to catch and reverse the charges before the damage is done.
Tips to Avoid Scams for Digital Payments 
Prevention is always preferable compared to having to deal with the fallout after being scammed. You need to be proactive and take steps to avoid falling for scams related to digital payment apps or sites. Here are some suggestions:
1.) Wait and verify with a trusted professional 
In some cases, such messages may be legit. But how to tell the difference?
If you aren't sure, the best solution is to approach a reliable professional to verify the situation. There are accredited financial experts and attorneys with experience with finance-related matters like debt settlement, credit cards, personal loans, and banking. 
Contact an expert or credit counselor to help recognize fake notifications, get prevention tips, etc. They can even provide professional support in case you have already incurred a loss from a scam. 
2.) Verify with the source 
Always verify with the source - for example, the company who supposedly sent the payment link. Typically, legitimate organizations do not reach out to ask for the personal or financial information of their clients, like credit card details, bank account codes, or Social Security numbers (after all, they likely already have this information). 
If you get a message with a link requesting specific actions from a company you interact with (e.g., Amazon or your bank), be sure to verify the information with an official company representative before submitting any info. Don't use the contact information in the message - instead, go directly to the company website to find the official contact info.
If you don't recognize the company you got the message from, research them first. You can search for their official website, call the registered phone number on their website, or search for official accreditations. You can also check their reviews through trusted sites online. 
3.) Double check everything 
Digital payment scams can occur in more ways than just online shopping or peer-to-peer transactions via payment apps. It can also happen when paying bills, including electricity, utility costs, and consumer loans. For example, one might receive a corrupted or fraudulent payment link for a bill that may be due. 
If you have preexisting debts, falling for a digital payment scam is a significant problem, as it can push you even further into debt. To give an example, a scammer can pretend to be a debt collector and call you about settling a credit card debt. If you decline, they can threaten you with legal charges unless you pay off at least a part of the total sum in debt settlement. 
In some cases, people do fall for such calls or messages. They end up paying off the supposed due, only to find out later that it was fake, and they are then even further in debt. To avoid this scam, be sure to double-check all details. 
When making transactions, check the recipient's email address/phone number. Contact your creditor directly and find out if the debt collector who called you is genuine or not. For more assurance, ask the debt collector to validate the debt in writing before you make any payments.
You should only proceed with the transaction if you are 100% sure the details are accurate. Then, make the payment and double-check if the transfer was successful.
4.) Keep security protections active 
For any sensitive online accounts such as digital payment apps, you should always activate online security features like MFA. Add more than one type of protection in whichever sequence you prefer. Examples include PIN and face recognition, password and fingerprint verification, etc.  
Additionally, use strong protections like biometric scanning and passwords for securing your smartphone.
Conclusion
In most cases, message-based scams are easy to figure out and filter out. Yet, with more and more sophisticated technologies available these days, many scammers have upgraded their phishing techniques and points of attack, i.e., digital payment sources. Always take security measures, do your research, and be cautious with your transactions to avoid falling for such deceptions. 
Guest Author Bio: 
Attorney Loretta Kilday has over 36 years of litigation and transactional experience, specializing in business, collection, and family law. She frequently writes on various financial and legal matters. She is a graduate of DePaul University with a Juris Doctor degree and a spokesperson for Debt Consolidation Care (DebtCC) online debt relief forum. You may connect with her on LinkedIn for further information.